Private Pets
We also look after your Private Pets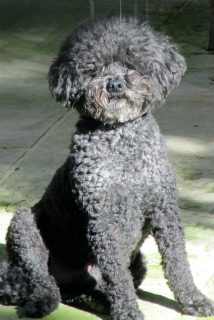 "Droppie" the mini poodle, is one of our satisfied customers!
We welcome your visit, to provide:
Emergency treatment
Complete Health Exams
Spay- and Neutering
Heartworm & Intestinal Parasite Testing Immunizations
Dental Services
X-rays
International Health Certificates
Microchipping
By using our Vets to treat you Pets and by being a paying customer in our Clinic today, you help to get the stray animals treated tomorrow!
Apart from being the only dedicated spay- and neuter clinic for Stray Animals in Malta, we are also a fully equipped Animal Clinic, providing services for your private Pets. For private patients however we have to charge commercial rates, in line with other established Veterinary Clinics.
Any profits made on private treatment, go directly into our Charity Organisation, to the benefit of our Strays.